Join Us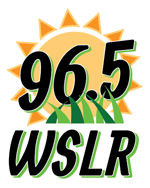 BACK ON THE RADIO
WSLR Radio is a low power fm station serving the Sarasota community, but you can listen easily to WSLR over the internet. Simply click on the logo above, and visit the station website.
At the age of 5 Beth's parents decided she could learn guitar or accordion. Too small for guitar, a 12 bass accordion it was. At a very young age Beth was invited to play her accordion at a $500 fund raising benefit for then President John F. Kennedy. She was honored to meet him. Beth says she could never understand why roast beef and mashed potatoes cost $500, but since hers was free she felt special. Beth moved to Florida and bounced into a radio commercial writing job, then began doing on-air work and got her license. When Christine Chubbick committed suicide live on Sarasota's ABC7 TV, Beth was offered her job. She worked in TV for 8 years, as a talk show hostess, weathercaster, & news anchor.
Beth also owns a video and audio production company. You can learn more at Velvet Hammer Productions, and about voice-over work at Velvet Hammer Voice.
WSLR 96.5 LPFM Sarasota and WPBV 100.1 LPFM are broadcasting live now...join us!
Contact us
Phone:
Studio: (941) 954-8636
Office: (941) 894-6469
Email: velvethammerproductions@gmail.com

,